Research
My research interests are in Machine Learning applied in image analysis and generation, Computer Vision and Generative Models. I would like to use my research to aid with real-world problems, and sometimes I dabble with art making and question how we can use Machine Learning as a tool for creative expression.
Deep Active Learning in Remote Sensing for data efficient Change Detection
Vít Růžička, Stefano D'Aronco, Jan Dirk Wegner, Konrad Schindler
ECML/PKDD 2020 workshop - Machine Learning for Earth Observation, 2020, Best Paper Award
code / colab demoExample of inference:

Figure shows aerial images from years 2012 (left), 2015 (middle) and the predicted change label (right). / presentation slidesPresentation at MACLEAN'20:
/ video from MACLEAN'20

We investigate active learning in the context of deep neural networks for change detection and map updating. For this task we propose a Siamese version of the U-Net model and test two approaches in model uncertainty prediction (model ensembles and Monte Carlo Batch Normalization). Iteratively selecting the most uncertain samples for annotation, we reach the same performance as a model supervised with a large fully annotated training set with approx. 99% fewer annotated samples.
Fast and accurate object detection in high resolution 4K and 8K video using GPUs
Vít Růžička, Franz Franchetti
IEEE High Performance Extreme Computing Conference, 2018, Best Paper Finalist
video / code / media 1, 2 / presentation at HPEC'18Presentation at HPEC'18:


Paper in which we scale up the YOLO v2 object detection model to process video of 4K-8K resolution in 3-6 fps using GPUs. We suggest a two-stage processing pipeline which allows us to ignore some areas of the image. This is much faster than processing the whole image yet retains 98% of the accuracy on a real-world video footage dataset.
The Myths of Our Time: Fake News
Vít Růžička, Eunsu Kang, David Gordon, Ankita Patel, Jacqui Fashimpaur, Manzil Zaheer
International Symposium on Electronic Art, 2019
project page / code / presentation at ISEA'19Presentation at ISEA'19:


NeurIPS Workshop on Machine Learning for Creativity and Design, 2018
art gallery

We use LSTM models to generate fake newspaper articles focusing on areas often targetted as the contents of fake news (topics such as politics or fake news themselves). While the purpose of most fake news is misinformation and political propaganda, we explore it as a new type of myth created in the age of internet identities. These generated articles serve as a mirror and can give us insight into people's hidden fear and desire similir to myths, folk tales or urban legends.
Artworks
I always found art to be a way of exploring and communicating ideas, getting to understand or describe the unknown. In a way scientific work has similar goals but uses different language and methods. On this track I am co-organizing the yearly ArtSci exhibition at ETH.
My own creative practice started with analog photography (manual and slow process of taking and developing pictures in a darkroom) and later got mixed in with Machine Learning. Can an automatic programmed or trained process be creative on its own? Perhaps not, but with a bit of work and understanding, it can be used as a tool of creative expression. Great examples of this can be seen in the neurography of Mario KlingemannMario Klingemann - Memories of Passersby I, 2018: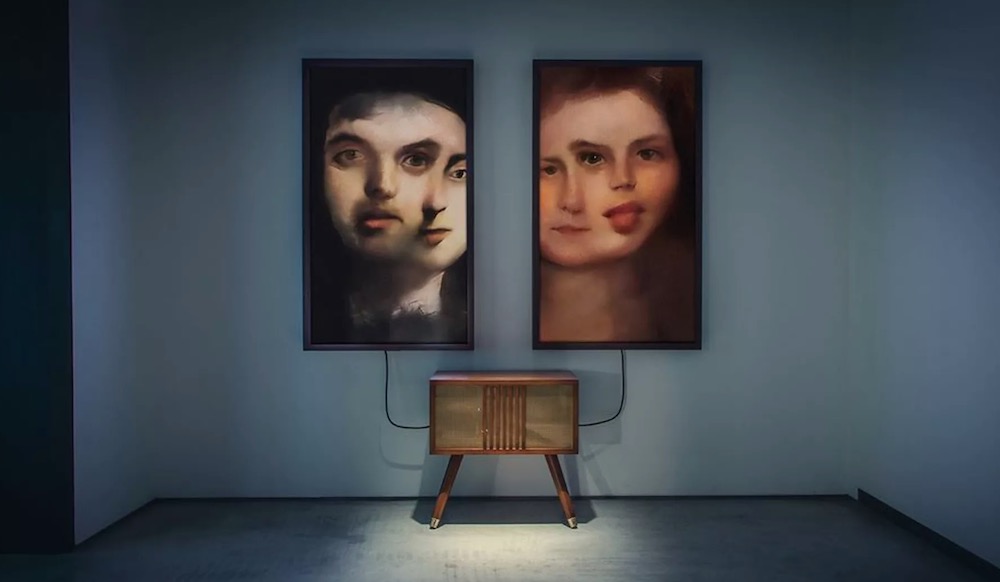 Source: aiartists.org/mario-klingemann, dataset handling of Anna RidlerAnna Ridler - Myriad (Tulips), 2018: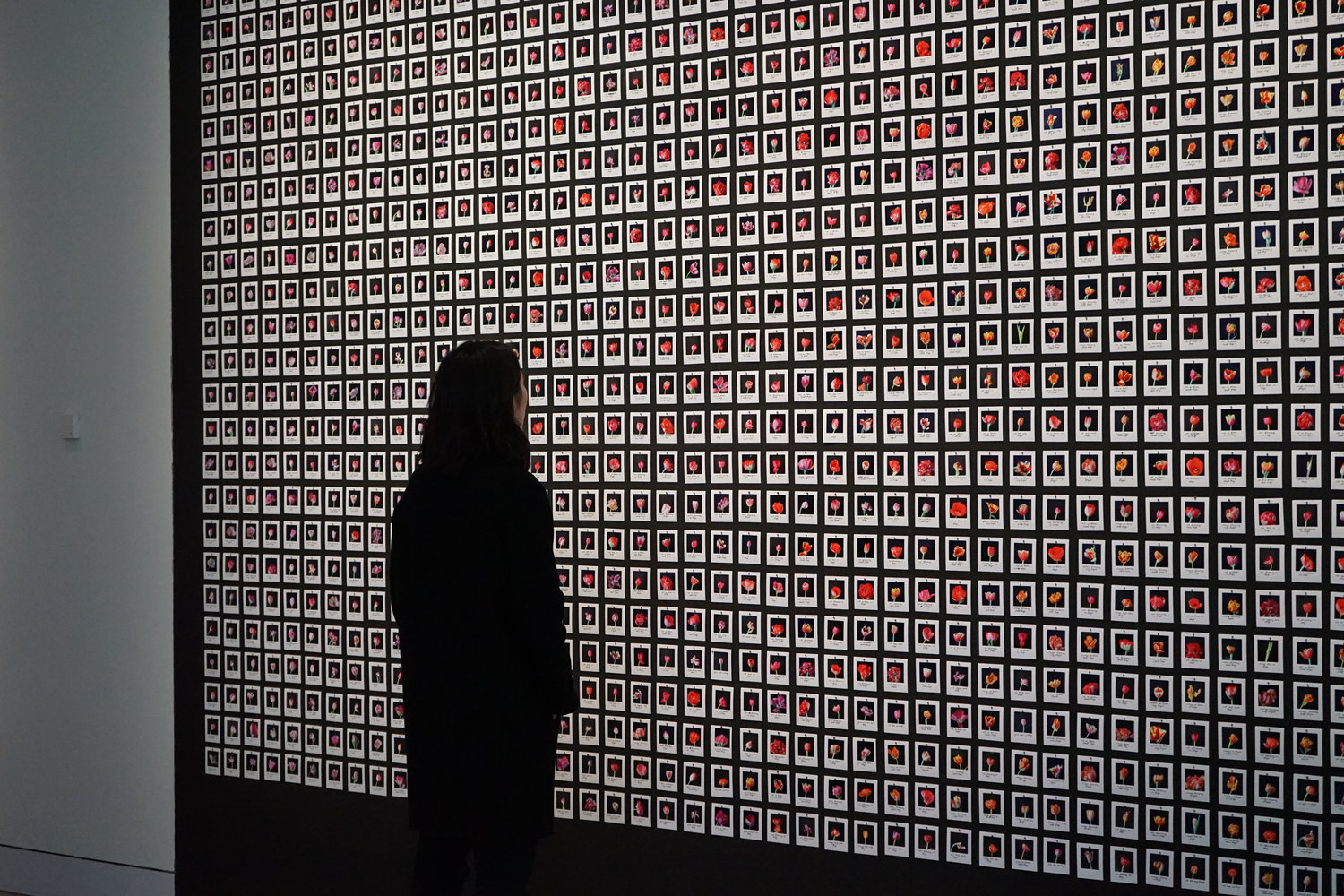 , domain transfers of Memo AktenMemo Akten - Learning to See (Gloomy Sunday), 2017: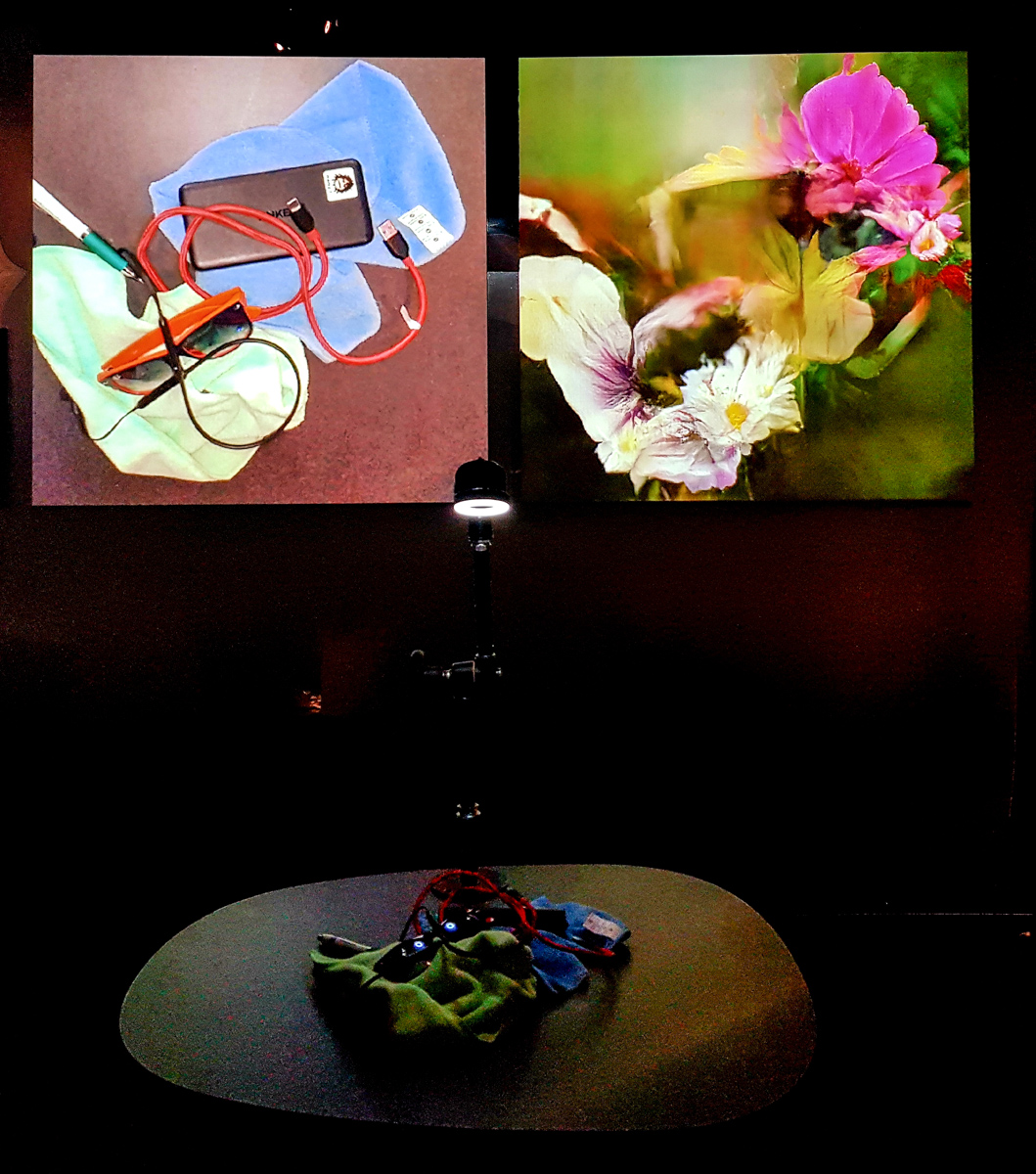 Image reconstructed using a model trained on particular visual dataset. or lectures by Gene Kogan. If you would like to know more, you can hear me introducing this area in a video recordingSlides from the first lecture:



Introductory session exploring the intersections of Art and Machine Learning. of my first class of Exploring Machine Intelligence at UAL.
Latent Jungle
Vít Růžička
NeurIPS Workshop on Machine Learning for Creativity and Design, 2019, Highlight
gallery

A neuro-photographic collage playing with the typography of Amazonian jungle patterns, shapes and textures and their reinterpretation using generative neural networks and the material properties of Super8 analog film. Digital generative models as a extension of a limited number of film frames. Analog film footage as a mode of interaction with the medium inside a darkroom with photographic paper and scissors.
Uncanny Valleys: Generative landscapes
Vít Růžička, Alexander Nikolas Walzer, Nizar Taha
NeurIPS Workshop on Machine Learning for Creativity and Design, 2019
gallery

In this project we generate endless non-existent variation of 3D patches of landscape with deep learning models trained on the features of real-world landscape. The name of the project is based on the works of Ernst Jentsch "On the Psychology of the Uncanny" and Masahiro Mori "The Uncanny Valley", which characterize the "uncanny" as a mental state which occurs when one is not able to distinguish between the imagined and the real or between the dead and the living. Generated samples resemble the real, but are in fact a reimagination of the original dataset.
Webpage design from here.